News

Duo Exhibition at Kunstraum St. Virgil Salzburg
Yela An and Elisabeth Eiter

Opening and Artist Talk: September 14, 2023, at 7 pm
With Kerstin Klimmer-Kettner, Curator and Art Historian, Salzburg and Andrea Lehner-Hagwood, Director of Studies - Kunstraum St. Virgil

Exhibition: September 15, 2023 - November 10, 2023

Kunstgraum St. Virgil
Ernst-Grein-Straße 14
5016 Salzburg


---

1:1:2 at the Schindler House

PERFORMANCE
Friday September 9 - Sunday September 11, 2022
6pm - 8pm

Schindler House
835 North Kings Road
West Hollywood, CA 90069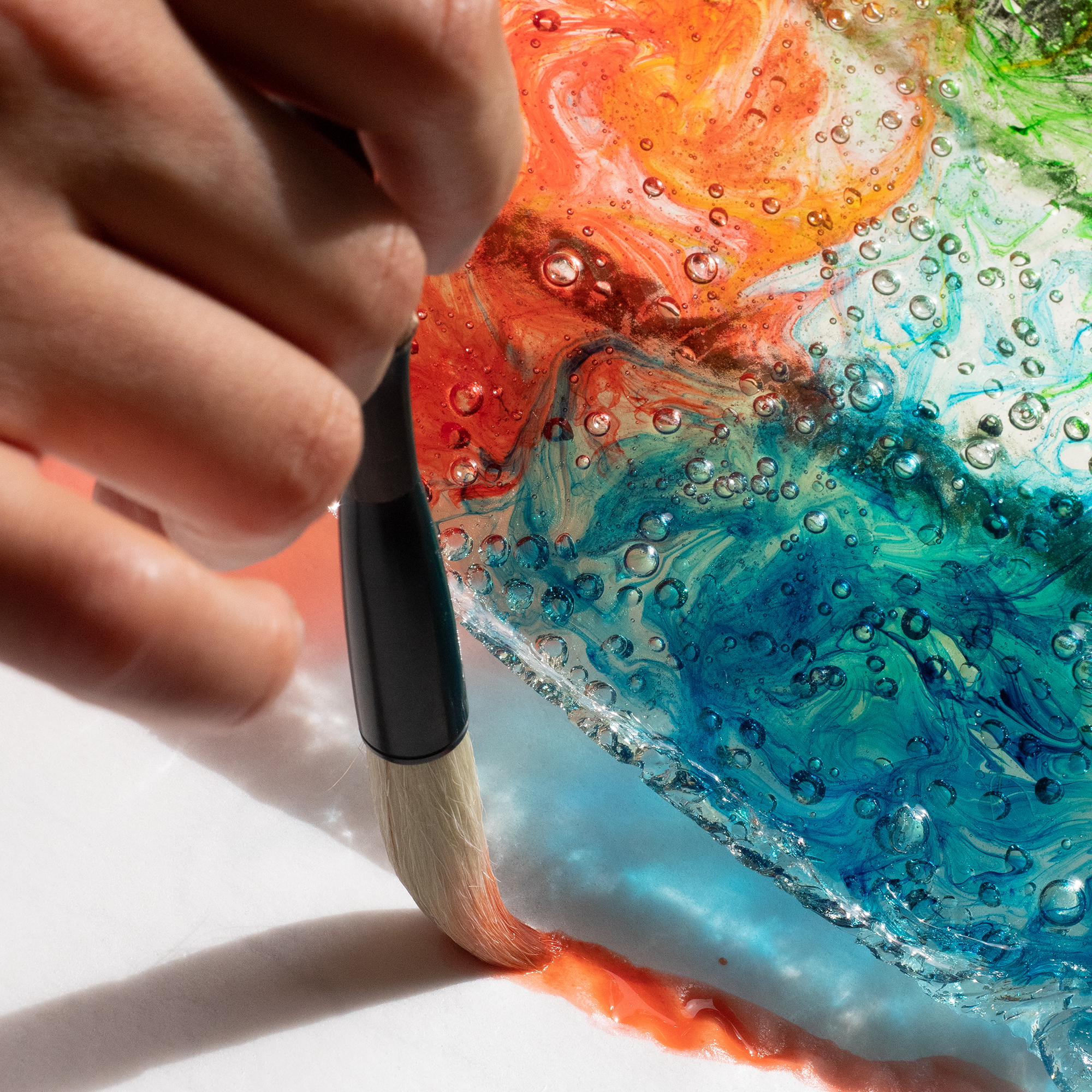 Photo: Miae Son © Bildrecht 2022, designed by Yela An and Miae Son


What does it mean to eat a poem? Through poetry writing and eating, sugar papers and palettes, Vienna-based artists Yela An, Ting-Jung Chen and Miae Son ask how writers "transform feelings into words" and subsequently into confectionery. This performance invites Los Angeles poets alongside workshop participants, including literary and performance academics, to contribute texts centering on traditional poetic forms and structures found throughout Asia. Each of the poems will be inscribed with the four seasons, a critical element in poetry genres from Asia, and transposed into writing. Artist-produced sugar boards and ink serve as props to the literary workshop and performance, which will subsequently be consumed as an act of nourishment and pleasure-practice.

1:1:2 unfolds in three parts over three nights, featuring one poet/artist per night: through writing, reading, and digesting. This oratory and oral activity enacted within the Schindler House transforms the modernist house with Japanese associations into a staging ground for an exploration on the history of sweetness, consumption, and migration that spans continents.

1:1:2 is part of the centennial celebration of the Schindler House, made possible with support from the Graham Foundation for Art and Architecture, City of West Hollywood, California Arts Council, Department of Cultural Affairs, Taiwan Academy of the Taipei Economic and Cultural Office in Los Angeles, the MAK Center Centennial Council, the MAK Center Patron program, and our sponsors.


---

Different Worlds 2021

Exhibition of the 9th Open Call for Young Photographers
From March 11, 2022, as part of the Foto Wien photography festival.

Photon Gallery Vienna- Zieglergasse 34, 1070 Vienna, Austria


---

Different Worlds 2021

Exhibition of the 9th Open Call for Young Photographers
The exhibition will be on view from December 2nd

The group exhibition of the 9th edition of the Different Worlds 2021 will present works by ten selected artists of the open call for young artists (up to 35 years of age) in the field of contemporary art photography from the CEE region. The selection of the artists was in the hands of an international 3-member jury, composed of Martin Fojtek, the director of the renowned Galerie Fotografic in Prague, Jošt Dolinšek, the winner of the Different Worlds 2020, and Špela Pipan, a curator at Photon Gallery.



Finalists
Aaron Kimmig (AT) / Yela An (AT) / Lenka L. Lukačovičová (SK) / Svetlana Mijić (RS) / Asiana Jurca Avci (SI) / Magda Pacek (PL) / Marek Šefrna (CZ) / Michaela Nagyidaiová (SK) / Vincent Forstenlechner (AT) / Sara Rman (SI)

Award winners
1. prize: Aaron Kimmig– Xinjiang – Sentinel 2, 2021
2. prize: Yela An – In Wien, 2018
3. prize: Lenka L. Lukačovičová – Ice Melts, Temperature Drops, 2021

---
Video Preview @ Virtual Arbeitszimmer thealit


From her studio work at thealit's Arbeitszimmer (COAPPARATION* part 3) YeLa An already presents first results. Some of her Bremen interview series with Corean artists are prepared to be shown as a preview in our 'Virtual Arbeitszimmer.'

It's on the situation of these women, anti-Asian resentments in the times of COVID-19, on sexism and much more: "Indeed, they narrate why they thematize Asian female identities and Asian bodies in their artistic works." Let's find out about that! The interviews are the first part of her project Sorrow, in the Tireless Year.

This project is not only supported by thealit Frauen.Kultur.Labor. also supported by the BMKÖS and Bildrecht.

To be seen Thursday, October 7, 2021 at 7 p.m. at thealit's website.